Thanks to ecoAmerica's Partners and Friends for Five Years of Support
As ecoAmerica celebrates our 5-Year Anniversary, we're taking this moment to thank our partner NGOs, foundations, corporations, government agencies, directors, and individuals for their important role in our success and for partnering with us in our mission to grow the base of public support for environment and climate solutions in America.  As we look forward in 2011 and beyond, we see transformational opportunities for progress, and are planning for new initiatives to continue to move millions of Americans to take positive action on solutions for our climate and environment   Watch our video about why ecoAmerica believes we need to start with the people.
Please continue reading for recognition and highlights on our partner and program successes.
ecoAmerica Partners & Funders
Our deepest appreciation to: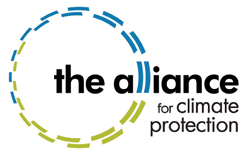 The Alliance for Climate Protection, for partnership on ACVS, and for employing the findings in their 2008 TV campaign to engage Americans to support climate change solutions.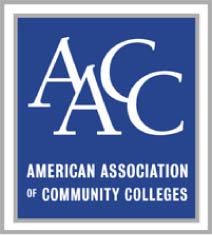 The American Association of Community Colleges, our partners in The SEED Center, for leadership and engagement of their network to motivate over 350 community colleges to become members, and dramatically scale-up clean energy and green economy workforce development on their campuses, providing students the opportunity to train for promising 21st century careers.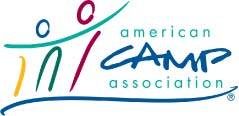 The American Camp Association, for partnership in Nature Rocks, with toolkits reaching thousands of camps nationwide and millions of American campers and their families, emphasizing that time in nature makes kids happier, healthier and smarter.

The American Heart Association, for their Nature Rocks partnership, underscoring the important connection between family, nature, and physical actitivity for happier, healthier and smarter kids and families.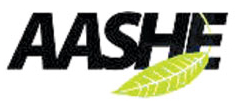 AASHE, for partnership on the ACUPCC, providing sustainability operations expertise and counsel to the over 675 signatories, enabling them to track and report their GHG emissions and create climate neutrailty plans.

The Bonwood Foundation, for generous financial support of ecoAmerica, Nature Rocks, and America the Best.

Catto Charitable Foundation, for financial support of ecoAmerica.


Cherokee Investment Partners, for financial support for America the Best.

The Children & Nature Network (C&NN), co-founded by ecoAmerica Director Richard Louv, for partnership in Nature Rocks. C&NN's strategic input, energy, and ideas have helped Nature Rocks reach millions of American families, inspiring and empowering them to reconnect with nature for happier, healthier, and smarter kids.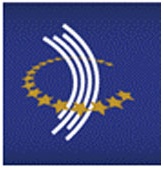 The Clinton Global Initiative, which partnered with ecoAmerica for the ACUPCC, generously providing access to $5 billion in financing for the over 675 signatories, opening up greater opportunity to more quickly fund and reach climate-neutrality.

Duke Energy Foundation, for financial support of ecoAmerica and the SEED Center.

Earth Justice, for partnership in the AEVS.

Educational Foundation of America, for generous financial support of Green Ratings.

The Energy Foundation, for financial support of the America the Best conference.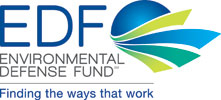 EDF, for expertise and partnership on ecoAmerica's Green Ratings program, which makes "green" a competitive factor in college selection among millions of students and their parents annually.

Ettinger Foundation, for financial support of ecoAmerica.

The Flora Family Foundation, for generous support of the ACUPCC, Nature Rocks, America the Best, and ecoAmerica.

Frey Foundation, for financial support of the ACUPCC.

Garfield Foundation, for financial support of the ACUPCC.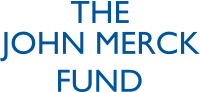 John Merck Fund, for generous financial support of the ACUPCC.

Joyce Foundation, for financial support of the ACUPCC.

Monster.com for their parternship to engage early-career seekers with the first comprehensive mainstream "Green Careers" listing, making the link between choosing green and prosperity.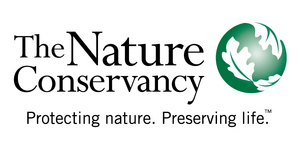 The Nature Conservancy,  for sponsoring the ACVS and Nature Rocks, and for the many ways they are working with us to engage Americans on environmental protection.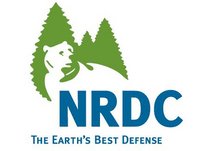 NRDC, a treasured partner on ecoAmerica's ACVS and Climate Truths research, for leadership and incorporating the findings in campaigns to move Americans to support climate solutions.

Pearson, for Platinum sponsorship of the SEED Center.

Prentice Foundation, for financial support of ecoAmerica and the ACUPCC.

The Princeton Review, ecoAmerica's partner to create and launch the first comprehensive Green Ratings for colleges and universities, featured in guides since 2008.  We congratulate them on their ongoing success.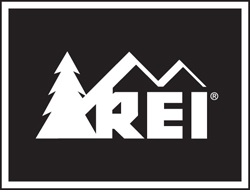 REI, for their important sponsorship of Nature Rocks, and for engaging their over 3MM members to reconnect families with nature.

The Rockefeller Brothers Fund, for generous financial support of the ACUPCC, ACVS, and America the Best.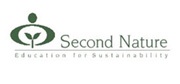 Second Nature, who partnered with ecoAmerica on the ACUPCC.  We congratulate them on the ongoing success of the program, making it possible for over 675 schools to measure and report emissions, commit to climate-neutrality, and train the future sustainable leaders of America.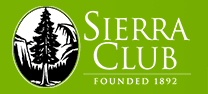 Sierra Club, for participation in the AEVS.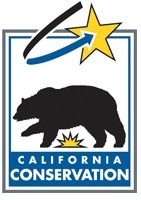 The State of California Department of Conservation, for partnership on the ACVS, and for implementing the findings to launch successful sustainable initiatives in California. Congratulations!

The Surdna Foundation, for generous support of the ACUPCC and SEED Center.

Turner Family Foundation, for financial support of ecoAmerica.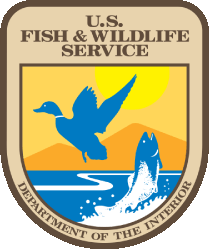 The US Fish & Wildlife Service for their Nature Rocks partnership, showing how early childhood bonds with nature can lead to successful careers, and for pioneering Nature Rocks Day, a national day for families in nature, hosted at US FWS refuges.

Wege Foundation, for generous financial support of the ACUPCC.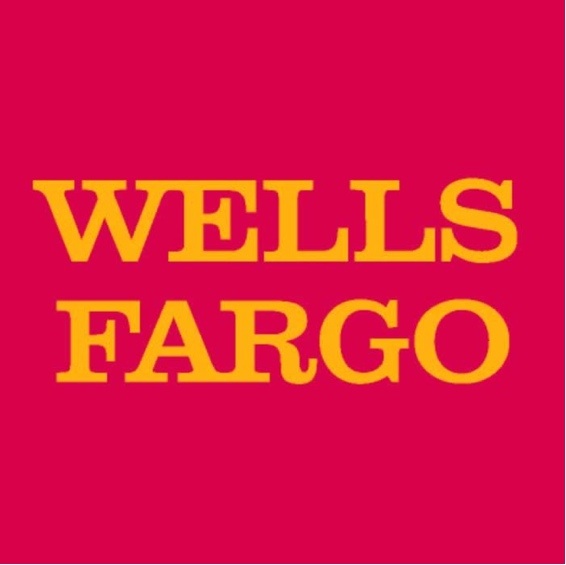 Wells Fargo, for sponsorship of ecoAmerica's ReCharge America program.
A special thank you for our ACUPCC sponsers.
Diamond: Sodexo
Platinum: Honeywell, Johnson Controls
Addtional sponsors: Apple, Ameresco, Aramark, Au Sable Institute, Con Edison, Einhorn Yaffee, Prescott, Energy Power Marketing, ESG, Fenton, Haley & Aldrich, Hannon Armstrong, Interface, Mohawk, Perkins + Will, Sasaki Associates, Siemens, T.A.C., Warner, Norcross and Judd, Webster Industries, Windstreet Energy.
Many thanks to the many individuals who have supported ecoAmerica, including Anonymous, Erik Blachford & Maryam Mohit, Harry Dalton, Tom Darden, Stan Day, Jay & Olga Faison, Lane Faison, David Fenton, Scott Galloway, John Hunting, James Kohlberg, Jenni LeBlanc, Fa & Roger Liddell, Larry Linden, Frank Loy, Norris Lozano, Robert McKinney, Leah & FK Day, George Montgomery, Carl Page, Robert Perkowitz & Lisa Renstrom, Ted Roosevelt V, Elle Ross, Ruth Shaw, Steve Silberstiein, Guy Snyder, Fred Stanback, Holly Welch & Matt Stubbing, John Walter, and David Yarnold.
ecoAmerica Programs & Research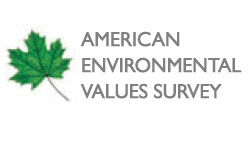 The 2006 American Environmental Values Survey, the first application of sophisticated psychographic research to environmental advocacy, offers a deep understanding on how to connect with mainstream Americans, and was shared with leaders of national environmental groups.

With partners AASHE and Second Nature, ecoAmerica launched the American College & University Presidents Climate Commitment in 2007. Now over 675 schools in all 50 states with nearly 40% of America's higher education students have signed on to measure and report their emissions, take immediate steps to reduce them, and develop and implement plans to go climate neutral.

With partner The Princeton Review, ecoAmerica created a system to rate the environmental performance of American undergraduate institutions.  The ratings debuted in college selection guides in 2008, and all editions since, including the new "Guide to 286 Green Colleges," launched on Earth Day 2010.

With partners MonsterTrak and EDF, in 2008 ecoAmerica developed GreenCareers, the first national mainstream green jobs listing, showing college students that the green economy is a tangible reality, and that there is personal opportunity in solving climate change.

The ACVS, ecoAmerica's 2008 psychographic research, builds on findings from AEVS, and provides new direction for engaging mainstream Americans in climate change solutions. ACVS has been shared with hundreds of environmental leaders, who have employed the findings in national climate campaigns.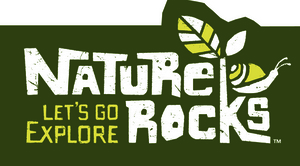 With partner C&NN, ecoAmerica created Nature Rocks to inspire and empower parents to make playing and exploring in nature a fundamental part of childhood and family life again.  Launched in 2009, Nature Rocks has a strong social media following and powerful website with tools, tips, ideas, and information to show parents how to get into nature, and that nature is an essential ingredient for family bonding and happier, healthier and smarter children.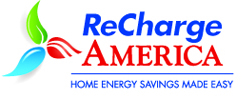 With partner Clean Tech for Obama, ecoAmerica launched ReCharge America in 2009 to help Americans save money by saving energy, offering a patriotic way to revitalize the American economy simply by tuning up their homes for energy efficiency, and helping others to do the same.

Climate and Energy Truths is communications research that provides effective frameworks and messages for speaking with the American public about energy and climate change.  The findings have been featured in national front-page news, and shared broadly with environmental, climate, and political leaders.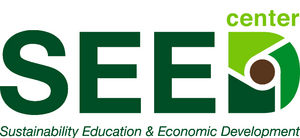 With partner The AACC, ecoAmerica launched Sustainable Education and Economic Development (SEED) Center in October 2010, providing to all community colleges, for free, strategic guidance, curricula, and a suite resources to dramatically ramp up green job workforce development programs in community colleges nationwide.  Over 350 colleges have already become members.


America the Best, a conference held in September, 2010, sought and found ways to transform how Americans think about and respond to climate change.  Over 60 leaders and social scientists from the academic, NGO, foundation, government and corporate sectors conceptualized a vision of a better America and specific strategies on how to make that vision a reality.
ecoAmerica Board & Team 
Our greatest appreciation and thanks to our tremendous board, for their leadership, insight, and generous financial support.
Current board memebers Ed Begley, Jr., Aimee Christensen, Leah Missbach Day, Jay Faison, David Fenton, James Kohlberg, Richard Louv, Frank Loy, Norris Lozano, Carl Page, Lisa Renstrom, Theodore Roosevelt V, Dr. Ruth Shaw, Guy Snyder, John Walter, Holly Welch Stubbing, and David Yarnold, and past board members Scott Galloway, Bobbie Hapgood, and Daryl Hannah.
Thank you again for your support over these last five years. We look forward to the next five with enthusiasm and optimism, knowing that our continued partnership can transform the way Americans think and respond to the needs of our environment and climate.  Let's do more, better, together.
Sincerely,
The ecoAmerica Team
Amy Golden, Executive Director
Celina Plaza, Marketing Manager
Claire Carlin, Program Director
Jenni LeBlanc, VP of Development
Kelley Buckley, Operations Manager
Meighen Speiser, VP of Marketing
Toni Schnider, Development Coordinator
Bob Perkowitz, Founder and Chairman